Schools spend lots of money sending faculty away from the school for professional development. This is often not cost-effective, especially when you consider that the literature consistently finds that quality professional development is classroom-based, ongoing, collaborative, and autonomous - none of which are particularly possible with standard, conference-style professional development.
A well structured In-house professional development program, however, allows learning to happen right where the learning matters - in the classroom. It is more effective and less expensive. But it requires an organizational structure to both grow and sustain a culture of learning.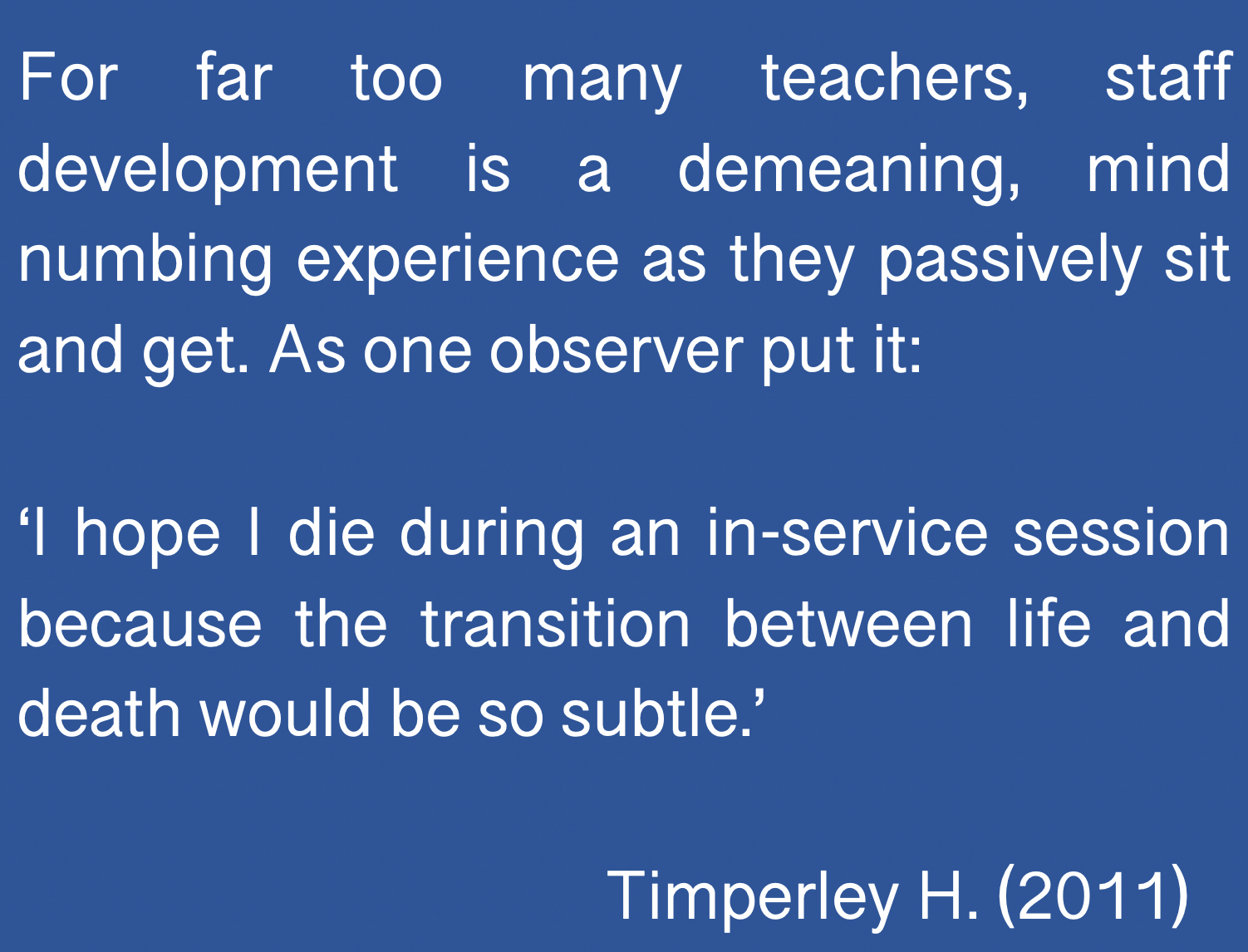 We can help you build the structure that you determine is right for you, based on the models that we have worked with in our own schools and with others.